Investment Properties
Click Here
to Apply
For a Loan
Working with our Team of Highly Experienced Bankers who understands how to finance Investment Properties will make the process of getting a loan for your business Easy & Quickly.
You will have options available to you that your Bank Can't Offer You.
We provide you access to Bank and Non-Bank Lenders Nationwide.
Investment Commercial Real Estate Loans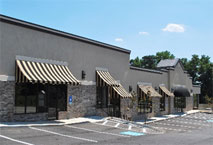 Experienced Bankers: we will get you the Best Loan
Low Fixed Rates – Non-Recourse Loans for Qualified Borrowers
Up to 85% Loan to Value for Qualified Borrowers
Nationwide Bank and Non-Bank Lending Partners
Investment Commercial Real Estate: Loans from $1,000,000 to $50,000,000
Bridge Financing: Loans from $1,000,000 to $25,000,000
Conventional, Life Insurance, Freddie/Fannie, HUD, USDA, CMBS, Bank & Non-Bank Loans Available